AIFC Green Finance Centre has signed a memorandum of understanding with the Green Finance Corporation of Mongolia
AIFC Green Finance Centre
04 July 2023 14:24:28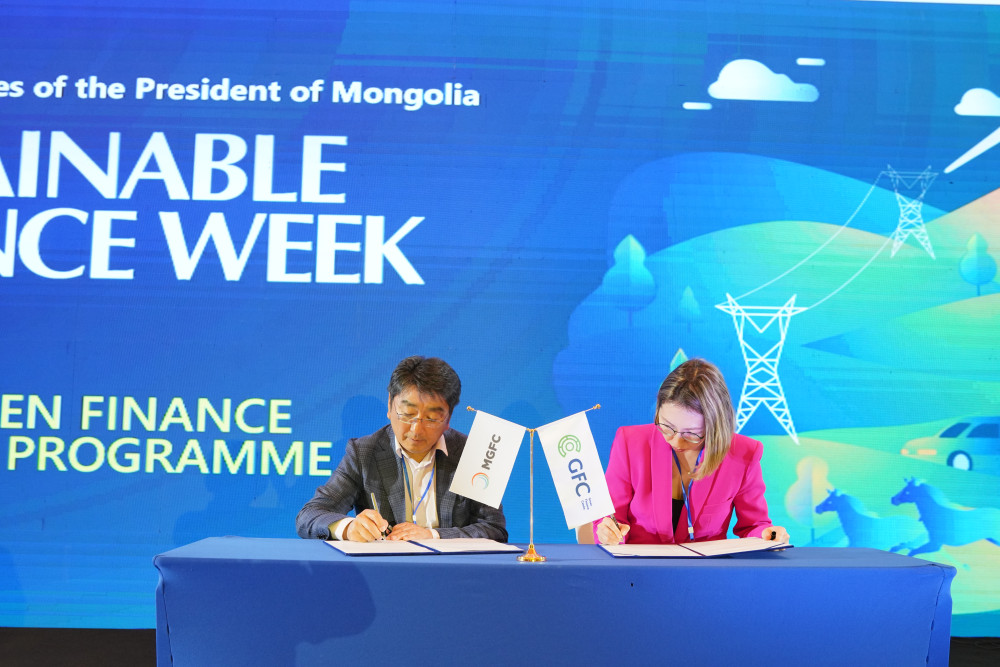 On June 15, within the framework of the Sustainable Finance Week of Mongolia event, held under the auspices of the President of Mongolia, AIFC Green Finance Center signed a memorandum of understanding with the Mongolian Green Finance Corporation (MGFC).
The parties agreed to exchange experience and practices in the field of sustainable and climate finance, as well as to attract funds from global climate funds for financing programs.
"The experience of creating such a point institute for financing green projects with the assistance of the Green Climate Fund is very valuable for developing countries that have set a goal to achieve carbon neutrality. For Kazakhstan, it is relevant to reformat existing national financing institutions or create a separate green bank following the example of Mongolia," Aigul Kussaliyeva, adviser to the AIFC Green Finance Centre, said.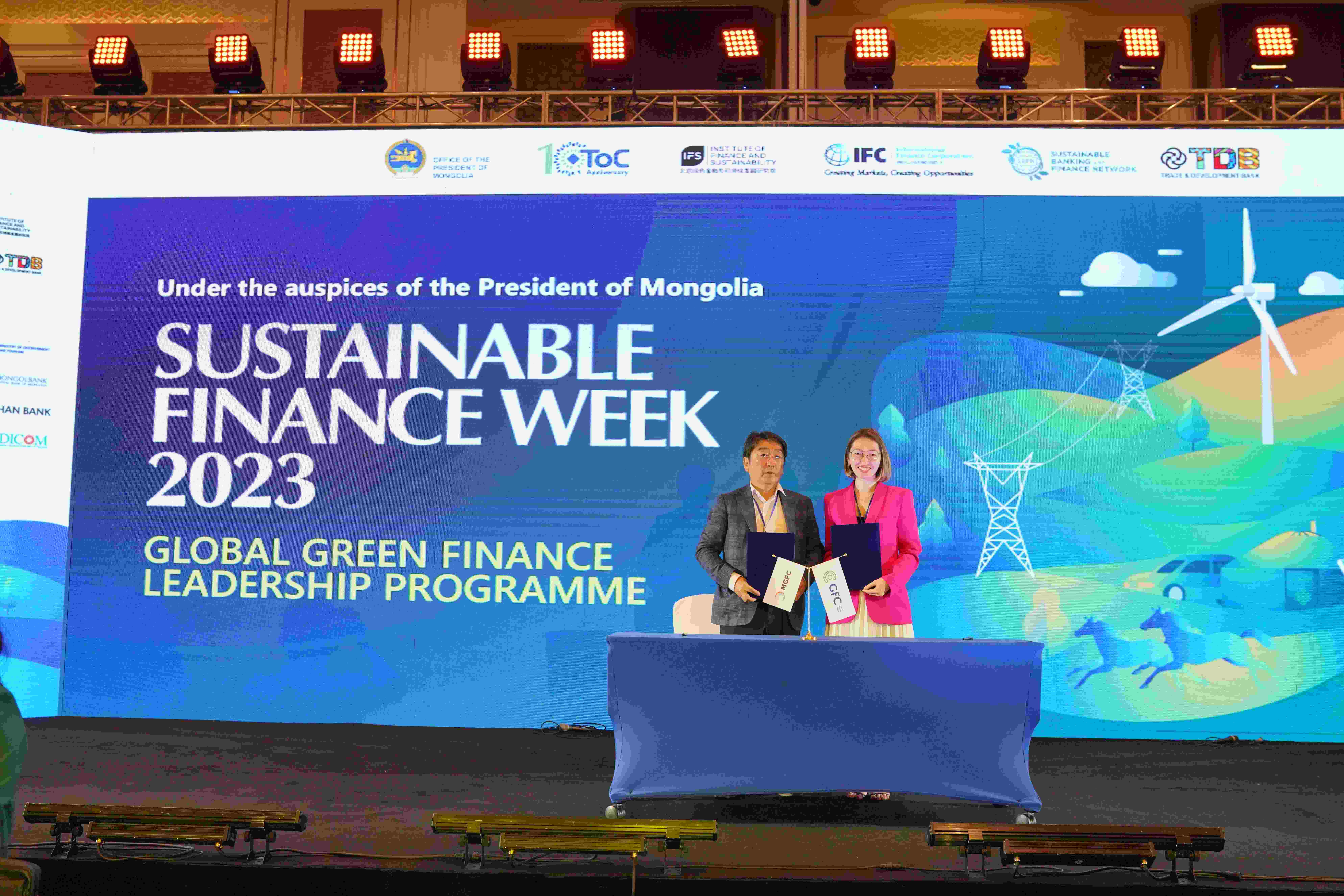 Bold Magwan, Chairman of the MGFC Board noted: "We are pleased to share our experience in creating essentially the first green bank of Mongolia and to study the experience of developing a regional market for sustainable financing. The creation of the corporation is one of the key steps to mobilize resources to finance the planned transition to a low-carbon and resource-efficient economy and achieve the targets of Mongolia's NDC."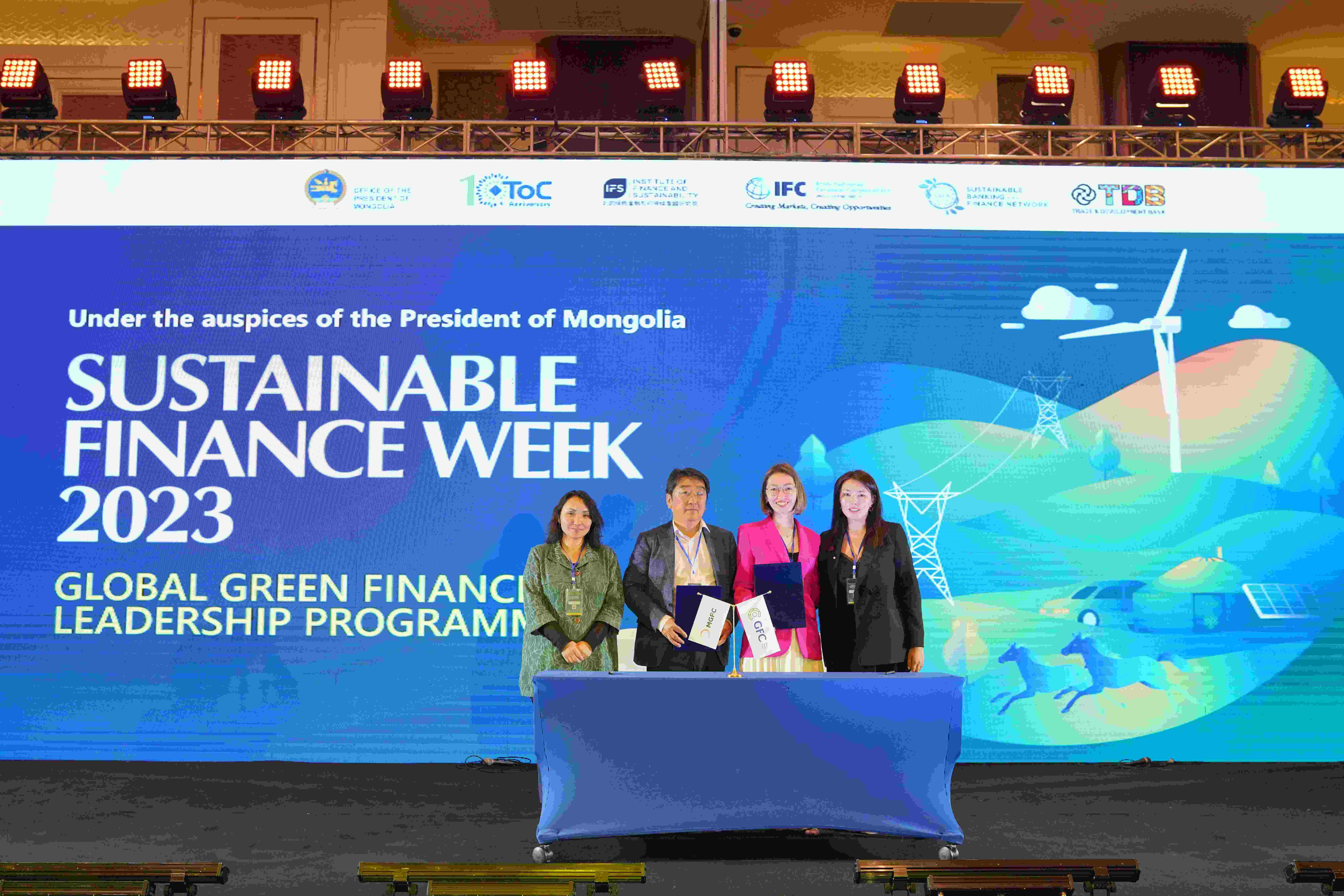 MGFC was established in 2021 through the attraction of equity capital in the amount of USD 50 million, including financing of the "Readiness" Green Climate Fund (GCF), the Government of Mongolia and a consortium of local banks. The Corporation is the first national green project financing mechanism funded by the GCF and the first public-private partnership initiative in the financial sector of Mongolia.
MGFC aims to introduce green, affordable and gender-sensitive financing for individuals and businesses in order to transition to low-carbon technologies, create an improved policy environment, build capacity and raise awareness of stakeholders in support of this mission. MGFC will provide wholesale financing to participating financial institutions to improve energy efficiency in industry, thermal insulation and environmentally friendly affordable housing.
Reference:
The Astana International Financial Centre (AIFC) is an independent jurisdiction with a favourable legal and regulatory environment and a developed infrastructure for starting and doing business, attracting investment, creating jobs and developing Kazakhstan's economy.
AIFC Green Finance Centre Ltd. is a private company established under the existing law of Astana International Financial Centre, established to introduce green financial instruments in Kazakhstan and Central Asia, promote AIFC as a green financial centre, and attract green investments to Kazakhstan. More information about the company is available at the corporate internet resource gfc.aifc.kz.