The First Deputy Chairman of the Cabinet of Ministers of the Kyrgyz Republic praised the achievements of the GFC in Kyrgyzstan
AIFC Green Finance Centre
09 December 2022 07:25:31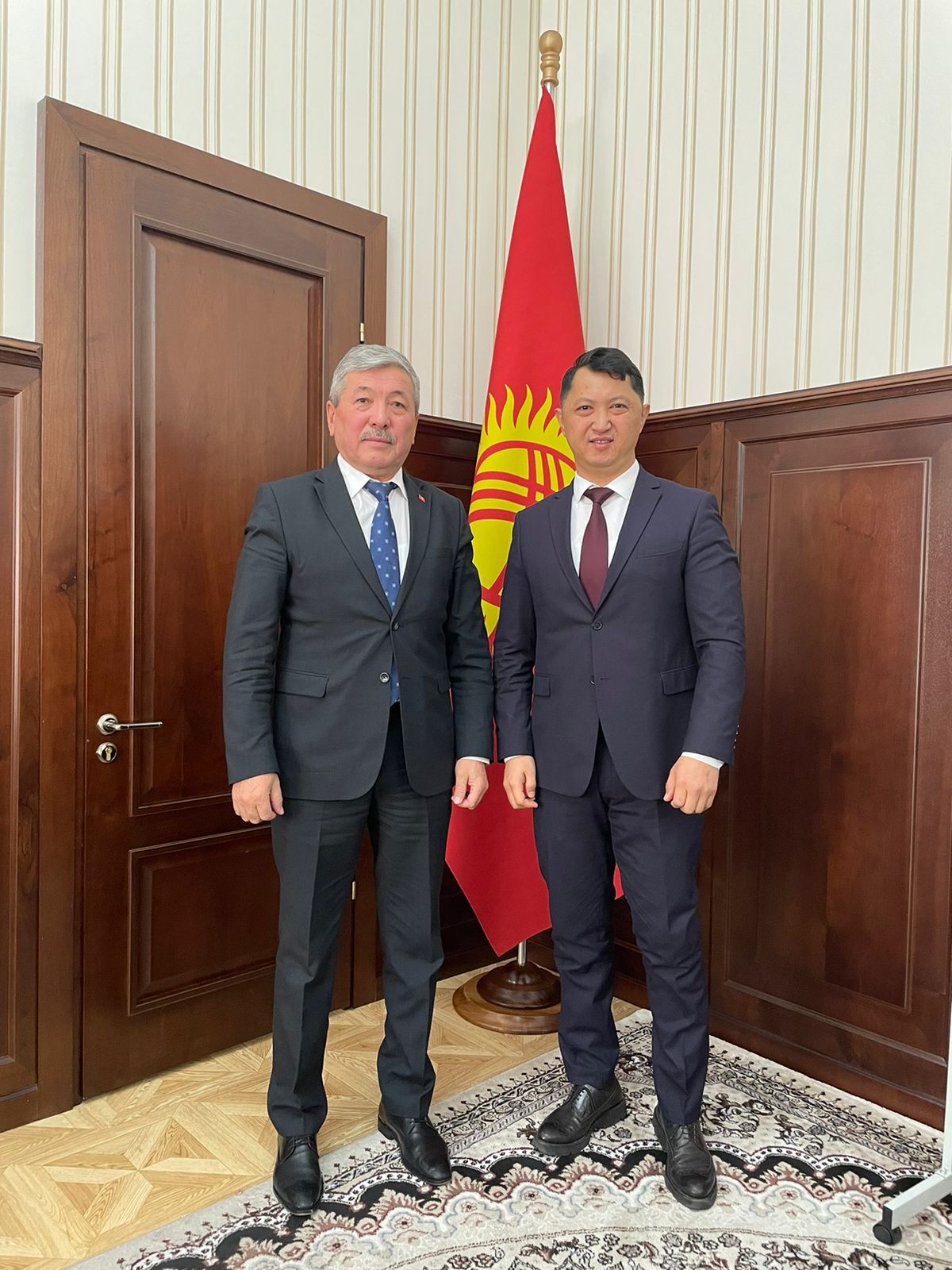 In Bishkek, a meeting was held between the CEO of the AIFC Green Finance Centre (GFC) Aidar Kazybayev and the First Deputy Chairman of the Cabinet of Ministers of the Kyrgyz Republic Adylbek Kasymaliyev. During the meeting, Aidar Kazybaev spoke about the first social (gender) bond in Central Asia issued by the Bank of Asia with the direct support and participation of the GFC, as well as about the preliminary draft Taxonomy of sustainable development projects (classifier of green, social projects) for Kyrgyzstan developed with the assistance of the GFC. In addition, the First Deputy Chairman of the Cabinet of Ministers was presented with a draft business plan for the creation of a business exhibition centre and a financial and investment hub in Bishkek.
Adylbek Kasymaliyev highly appreciated the achievements of the GFC in the region, noting that in such a short period of time the GFC has become the main hub of sustainable initiatives in Kyrgyzstan, which in the future can serve as a driver for the growth of the country's economy and help achieve strategic goals.
As a result of the meeting, it was announced that the parties will jointly support sustainable projects in the country in every possible way and will promote the implementation of the best ESG practices in various sectors of the economy.
Reference:
The Astana International Financial Centre (AIFC) is an independent jurisdiction that started operations in 2018. In accordance with the Development Strategy until 2025, the key focus of the AIFC is to consolidate as a universal platform connecting the countries of the EAEU, Central Asia and the Caucasus. www.aifc.kz
The AIFC Green Finance Centre is a subsidiary organisation of the AIFC Authority and the Eurasian Development Bank, aimed at introduction and development of sustainable finance instruments and attracting of investments in environmental and social projects in Kazakhstan and Central Asia.
The AIFC Green Finance Centre supported the very first issuance of green bonds and first verified green loan in Kazakhstan. Also, the Centre introduced definitions of green finance and green taxonomy (a classifier of economic activities and projects that meet technical selection criteria) in the national environmental legislation. The new legislation provides incentives for entrepreneurs who use green finance instruments www.gfc.aifc.kz