The AIFC Green Finance Centre will develop a taxonomy of green projects for the Kyrgyz Republic
AIFC Green Finance Centre
18 July 2022 09:30:21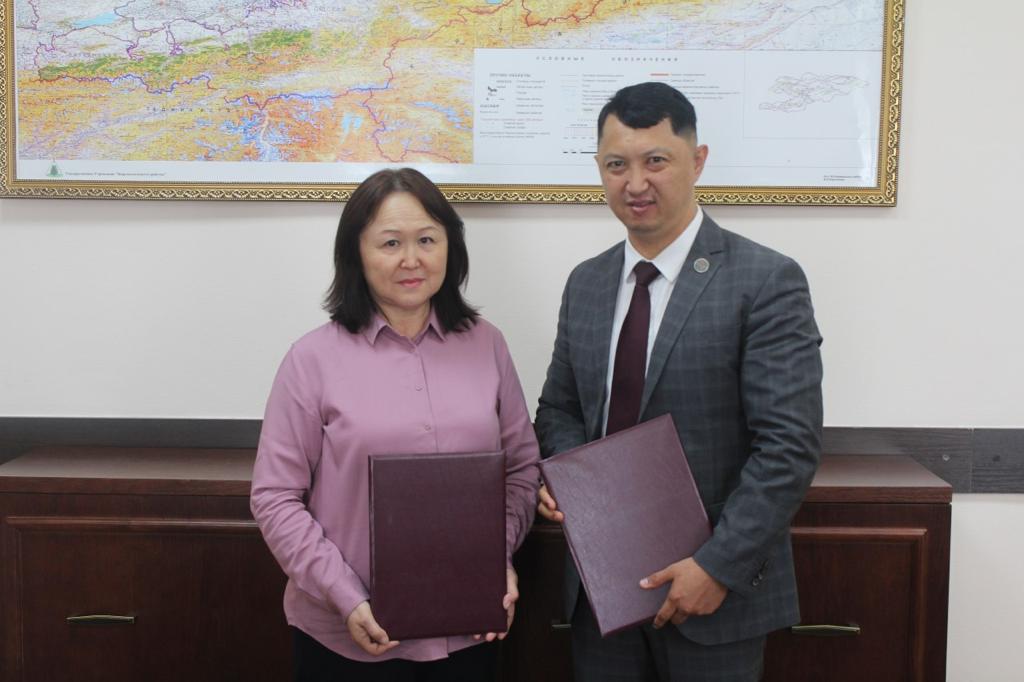 The CEO of the AIFC Green Finance Centre (GFC) Aidar Kazybayev and the Minister of Natural Resources, Ecology and Technical Supervision of the Kyrgyz Republic Dinara Kutmanova held a meeting in Bishkek. During the meeting, a framework Agreement on cooperation was signed, which fixes the issues of promoting the development of green finance in the Kyrgyz Republic through the development of a taxonomy of green projects, the implementation of ESG principles and interaction with international financial organizations and funds.
The Minister expressed interest in attracting the GFC to develop approaches to stimulate green investments, build models of the effectiveness of state environmental programs, as well as water resources management.
In addition, Aidar Kazybayev spoke about the ongoing work on issuing a debut green bond of a Kyrgyz issuer on the Kyrgyz Stock Exchange, as well as the activities and plans of the subsidiary GFC Bishkek LLC and introduced its head - Bekzhan Supanaliyev.
The parties agreed to hold regular meetings and consultations within the signed framework Agreement.
Reference:
The Astana International Financial Centre (AIFC) is an independent jurisdiction that started operations in 2018. In accordance with the Development Strategy until 2025, the key focus of the AIFC is to consolidate as a universal platform connecting the countries of the EAEU, Central Asia and the Caucasus.
The AIFC Green Finance Centre is a subsidiary organisation of the AIFC Authority and the Eurasian Development Bank, aimed at introduction and development of sustainable finance instruments and attracting of investments in environmental and social projects in Kazakhstan and Central Asia.
The AIFC Green Finance Centre supported the very first issuance of green bonds and first verified green loan in Kazakhstan. Also, the Centre introduced definitions of green finance and green taxonomy (a classifier of economic activities and projects that meet technical selection criteria) in the national environmental legislation. The new legislation provides incentives for entrepreneurs who use green finance instruments