Lord Daniel Brennan has joined the AIFC Green Finance Centre to promote social and environmental initiatives together
AIFC Green Finance Centre
30 June 2022 00:00:00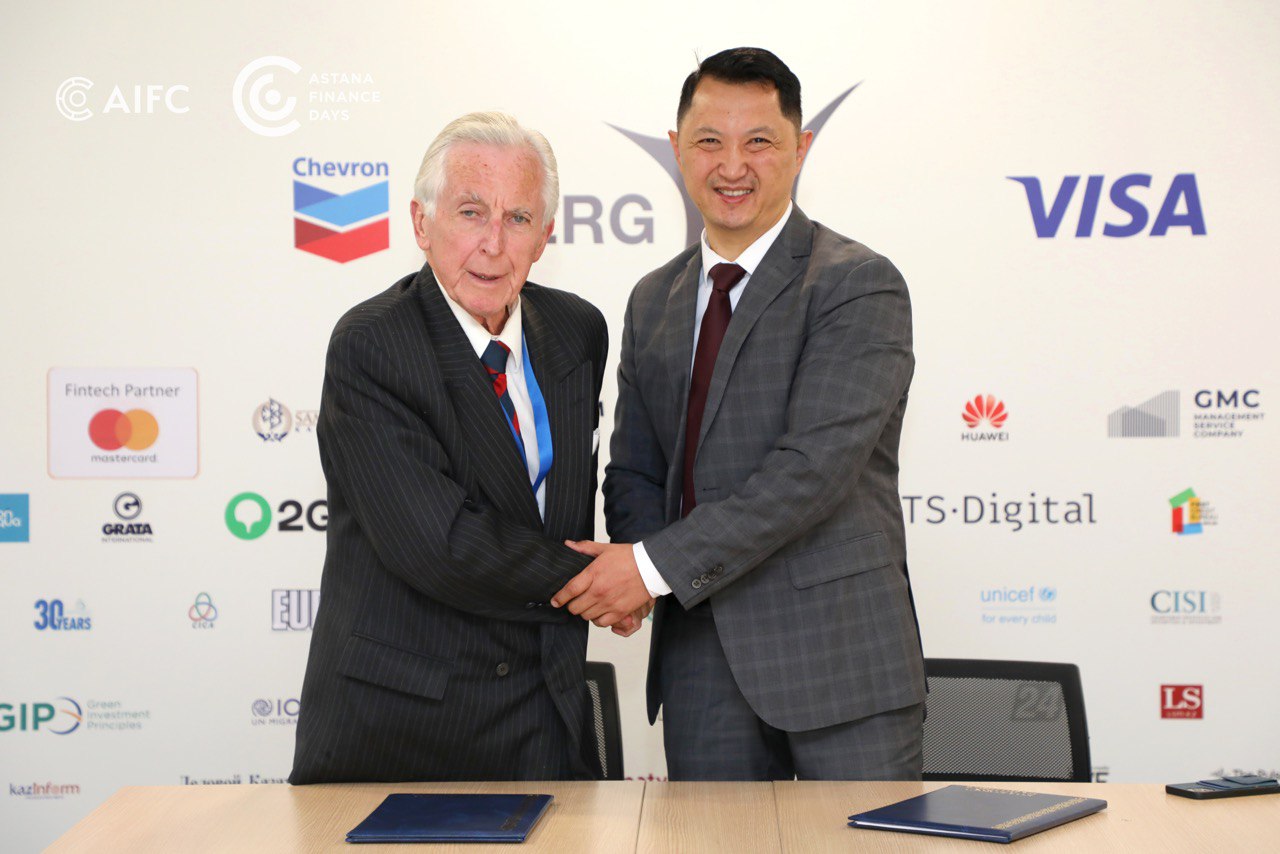 During the Astana Finance Days on June 29, 2022, within the framework of the IV Green Growth Forum, a Cooperation Agreement was signed between the AIFC Green Finance Centre and Lord Daniel Brennan, a member of the UK House of Lords.
In order to promote social and environmental initiatives, Lord Daniel Brennan has accepted an offer to act gratuitously as an Honorary Adviser to the AIFC Green Finance Centre and promote the principles of ESG (environmental, social and corporate governance).
Taking into account that Lord Daniel Brennan is eager to promote ESG (environmental, social and Corporate governance), the main areas of cooperation have been identified:
a) Promoting the harmonisation of environmental and social cultures of the UK and Republic of Kazakhstan;
b) Popularisation of sustainable finance instruments;
c) Awareness raising for Republic of Kazakhstan's and UK's ESG agenda with the authority to speak on behalf of or represent AIFC GFC on public occasions; d) Advising CEO of the AIFC GFC in streamlining ESG and sustainable finance efforts for the investor community and wider public.
In addition, Lord Daniel Brennan will facilitate cooperation and partnerships between the AIFC Green Finance Centre and leading UK organizations and companies involved in sustainable finance and investment.
The general sponsor of the Astana Finance Days 2022 conference is Eurasian Resources Group (ERG).
Reference:
The Astana International Financial Centre (AIFC) is an independent jurisdiction that started operations in 2018. In accordance with the Development Strategy until 2025, the key focus of the AIFC is to consolidate as a universal platform connecting the countries of the EAEU, Central Asia and the Caucasus.
The AIFC Green Finance Centre is a subsidiary organisation of the AIFC Authority and the Eurasian Development Bank, aimed at introduction and development of sustainable finance instruments and attracting of investments in environmental and social projects in Kazakhstan and Central Asia. The AIFC Green Finance Centre supported the very first issuance of green bonds and first verified green loan in Kazakhstan. Also, the Centre introduced definitions of green finance and green taxonomy (a classifier of economic activities and projects that meet technical selection criteria) in the national environmental legislation. The new legislation provides incentives for entrepreneurs who use green finance instruments. www.gfc.aifc.kz