Green Technology Hub has signed an agreement with the Turkish company FOTON in the field of creating a trading platform for green certificates I-REC
AIFC Green Finance Centre
11 May 2022 00:00:00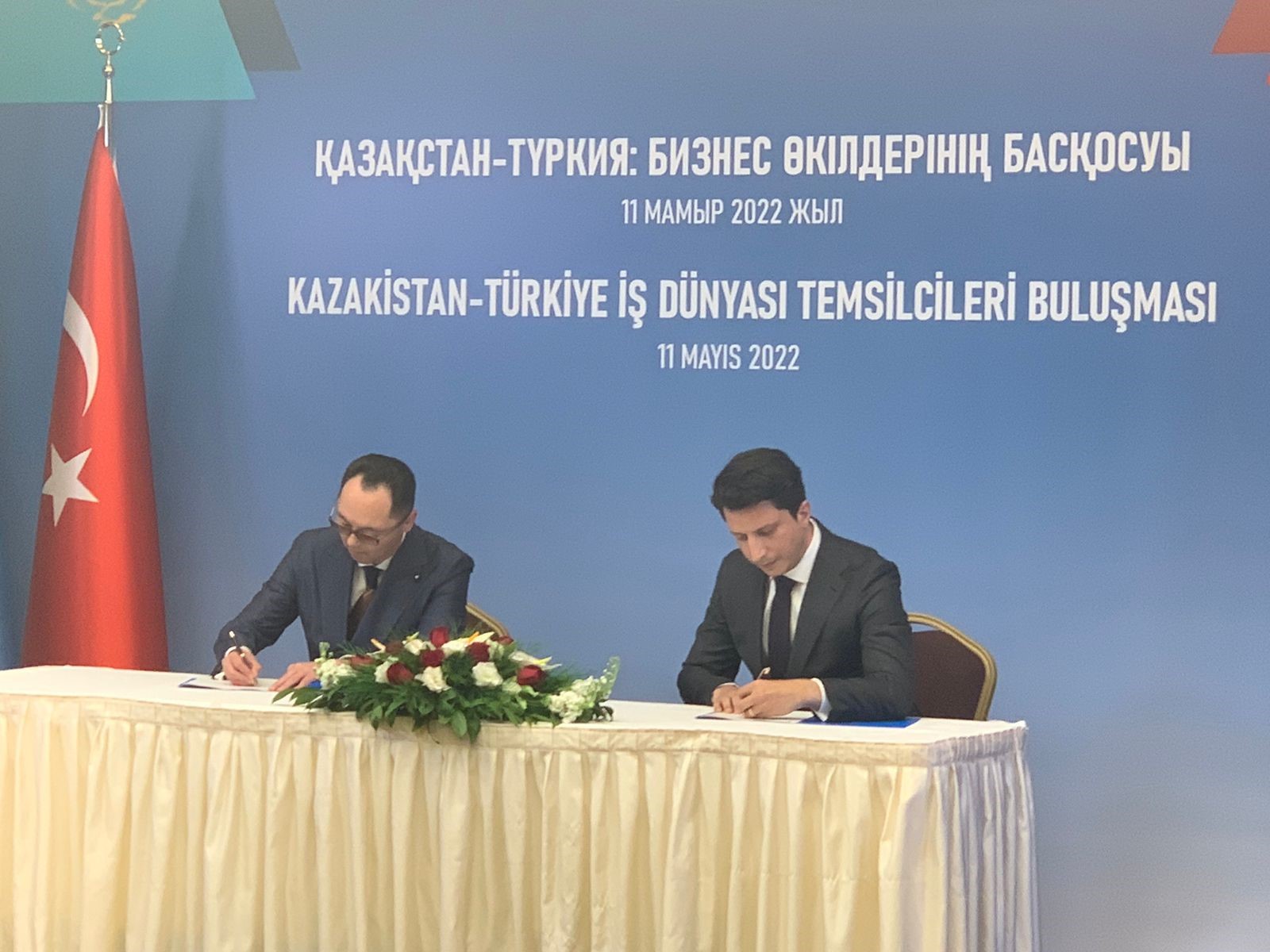 Green Technology Hub (AIFC) and the Turkish company Foton Yazılım Teknolojileri ve Enerji Danışmanlık A.S., within the framework of a round table with the captains of Turkish business, agreed to jointly create a regional trading platform for green certificates I-REC (International Renewable Energy Certificates).
The I-REC trading platform helps private companies working in the field of renewable energy sources to find buyers, which is an important tool for the growth of renewable energy markets.
I-REC certificates are issued in accordance with such international standards of sustainable development as GHGP, CDP, RE100, ISO and others. Electricity consumers can use certificates to meet the requirements of these standards, as well as to achieve their goals in the field of corporate social responsibility.
Foton Yazılım Teknolojileri ve Enerji Danışmanlık A.S. (Foton) was founded in 2019. Foton became a local I-REC issuer in Turkey in 2020 and worked with the Energy Web Foundation to develop the I-REC trading platform. As of 2021, the I-REC trading platform operates in Turkey, covering 70% of the trade in renewable energy certificates there, which amounts to a total of 10 million MWh.
Reference:
The Astana International Financial Centre (AIFC) is an independent jurisdiction that started operations in 2018. In accordance with the Development Strategy until 2025, the key focus of the AIFC is to consolidate as a universal platform connecting the countries of the EAEU, Central Asia and the Caucasus.
www.aifc.kz
The AIFC Green Finance Centre is a subsidiary organisation of the AIFC Authority and the Eurasian Development Bank, aimed at introduction and development of sustainable finance instruments and attracting of investments in environmental and social projects in Kazakhstan and Central Asia.
The AIFC Green Finance Centre supported the very first issuance of green bonds and first verified green loan in Kazakhstan. Also, the Centre introduced definitions of green finance and green taxonomy (a classifier of economic activities and projects that meet technical selection criteria) in the national environmental legislation. The new legislation provides incentives for entrepreneurs who use green finance instruments.
Green Technology Hub is a subsidiary of the AIFC Green Finance Centre, established to support green and socially significant startups and support enterprises to achieve carbon neutrality in Kazakhstan and Central Asia.
GTH is an international centre of excellence for the management and development of global business in "green technologies".