ESG risk integration in banks and sustainability disclosures in financial institutions were discussed at the workshop organised by AIFC Green Finance Centre
AIFC Green Finance Centre
24 October 2023 00:00:00

On October 24, 2023, Regional office of Green Investment Principles (GIP) for Central Asia (AIFC Green Finance Centre), AIFC Authority and Eurasian Development Bank co-hosted the "ESG risk integration and sustainability disclosure in banks" workshop for banks and financial professionals.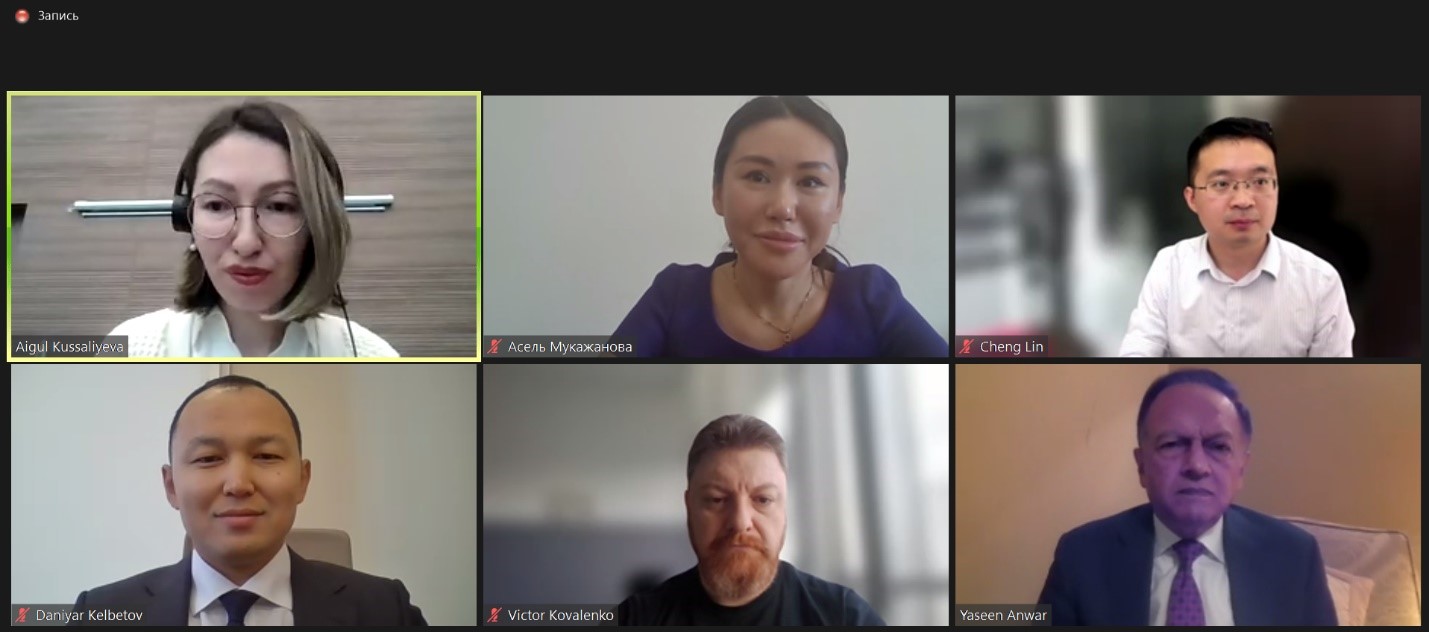 The workshop provided a platform to exchange regional experiences on the environmental, social, and governance issues (ESG) and climate risk integration in banks, as well as approaches to sustainability disclosures in financial institutions. Nearly 100 finance and banking professionals from Central Asia and Mongolia participated in the event.
Daniyar Kelbetov, Chief Product Officer of AIFC Authority emphasized mounting pressure faced by financial sector to meet fast-changing demands in ESG issues, and importance of disclosure of sustainability-related risks and opportunities by financial institutions and especially banks.
Damu Fund, Trade Development Bank of Mongolia, Halyk Bank from Kazakhstan, Development Bank of Mongolia representatives featured insights on their ESG risk incorporation and disclosure practices.
Financed emissions methodologies was another topic covered by the workshop featuring the Partnership for Carbon Accounting Financials (PCAF) methodology and Ping An Group, Standard Chartered and Ernst & Young representatives sharing their experience and insights on the topic.
Marco Tormen, Europe, Nordics, and DACHLI (Germany, Austria, Switzerland, Liechtenstein) Regional Lead, PCAF highlighted the importance of measuring financed emissions by financial institutions: «Portfolio emissions of global financial institutions, e.g., banks are on average 700 times larger than their direct emissions». He also shared plans of PCAF for the future – to further develop the Global Greenhouse Gas Emissions Accounting & Reporting Standard for the financial industry by adding new asset classes. The number of participants should also increase to 1,000 by year end-2025 (from current 442 signatories in 72 countries) by expanding to Central Asia as well. Since October 2021, Task Force on Climate Related Financial Disclosures (TCFD) is officially recommending PCAF as the standard to use for banks, asset owners and asset managers to measure and disclose their financed emissions.
More to be announced during upcoming the 2023 United Nations Climate Change Conference (COP28) according to the speakers, including announcement of new capacity building initiative of Beijing Institute of Finance and Sustainability. This workshop is a part of capacity building program of GIP Regional office in Central Asia to support the financial institutions of the region in their transition journey.