Ecological partnership of the Caspian region countries
AIFC Green Finance Centre
10 October 2022 00:00:00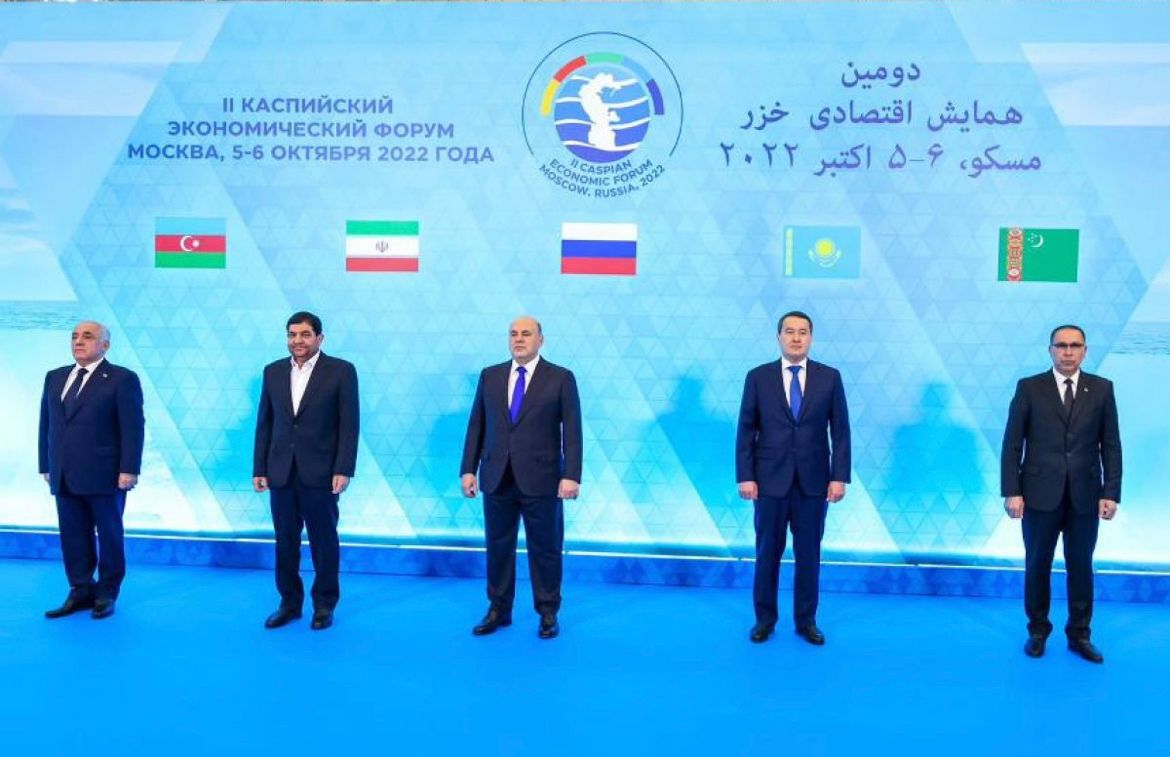 CEO of the AIFC Green Finance Centre Aidar Kazybayev participated in the Caspian Economic Forum on the topic "The Caspian region in the global climate agenda: challenges, opportunities, approaches".
The Forum was also attended by representatives of the governments of the Republic of Kazakhstan, Russian Federation, Republic of Azerbaijan, Islamic Republic of Iran, representatives of the EEC, representatives of the banking community and investment organizations.
In his speech Aidar Kazybayev noted the problem of the deterioration of the environmental situation of the Caspian Sea. The main oil and gas production capacities of Azerbaijan, Kazakhstan and Turkmenistan are concentrated in the sector of this unique sea. Oil loading ports and tanker fleets also adversely affect the waters of the Caspian Sea, which are rapidly become shallow. In this regard,
A. Kazybayev made a proposal to create joint centres for environmental response to pollution of the Caspian Sea basin, natural reserves for the conservation of biodiversity with the involvement of global environmental funds.
In addition, the creation of CCUS projects: carbon capture, storage and use, the placement of environmentally friendly industries has great potential for business. Also A. Kazybayev noted the need for a thorough economic and technological analysis of the production of green hydrogen, as there is a high interest of foreign investors.
"It is advisable to use the AIFC platform to create international projects and joint ventures of the countries of the Caspian region and the AIFC Green Finance Centre will be ready to provide the necessary support and expertise to attract green financing to environmental projects in the region" - said A. Kazybayev.
Reference:
The Astana International Financial Centre (AIFC) is an independent jurisdiction that started operations in 2018. In accordance with the Development Strategy until 2025, the key focus of the AIFC is to consolidate as a universal platform connecting the countries of the EAEU, Central Asia and the Caucasus. www.aifc.kz
The AIFC Green Finance Centre is a subsidiary organisation of the AIFC Authority and the Eurasian Development Bank, aimed at introduction and development of sustainable finance instruments and attracting of investments in environmental and social projects in Kazakhstan and Central Asia.
The AIFC Green Finance Centre supported the very first issuance of green bonds and first verified green loan in Kazakhstan. Also, the Centre introduced definitions of green finance and green taxonomy (a classifier of economic activities and projects that meet technical selection criteria) in the national environmental legislation. The new legislation provides incentives for entrepreneurs who use green finance instruments. www.gfc.aifc.kz