Digitalization of financial technologies - new challenges and opportunities
AIFC Green Finance Centre
13 December 2022 07:33:58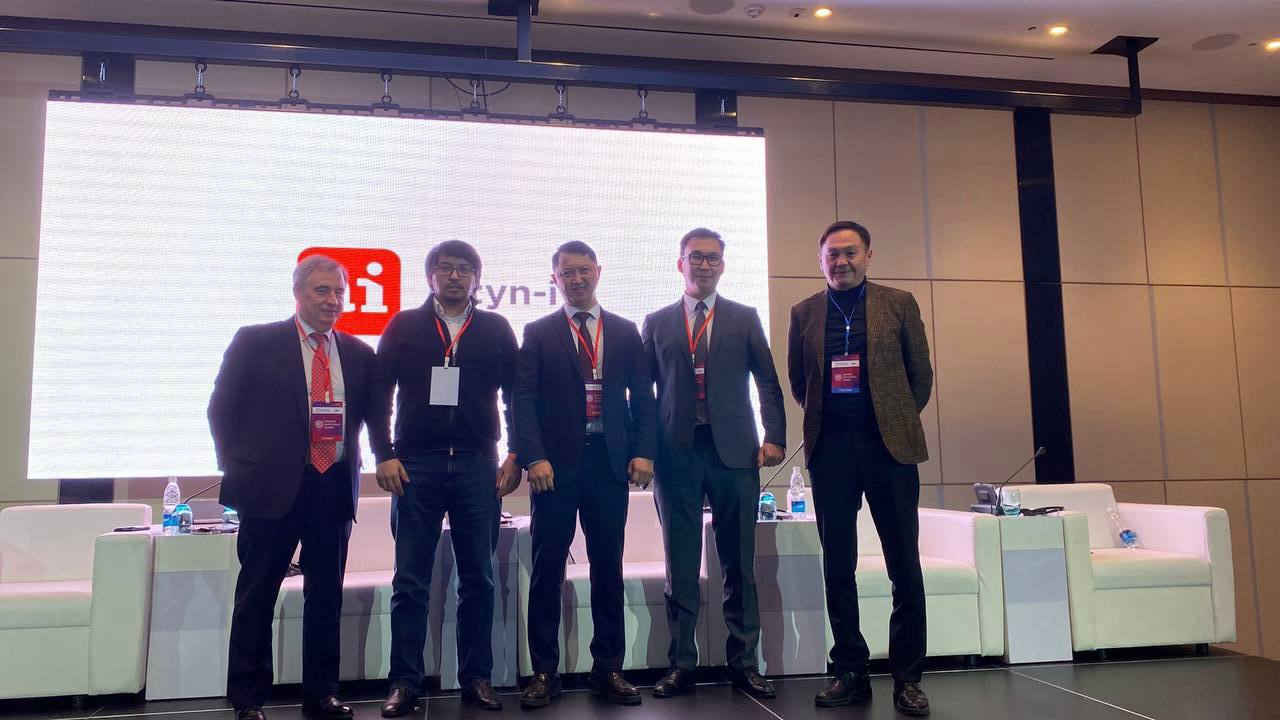 As part of the Bishkek Investment Summit (December 8-9, 2022), the Astana International Financial Centre organized a panel discussion "Digitalization of the financial sector and development of financial technologies". The session was moderated by the СEO of the AIFC Green Finance Centre Aidar Kazybayev.
The discussion was attended by representatives of the banking and private sectors of the Republic of Kazakhstan and the Kyrgyz Republic, as well as international experts.
The participants exchanged views on problematic issues in the development of digital financial infrastructure, such as the level of digital literacy of the population, government regulation, the cost of processes and the shortage of IT specialists.
In particular, Chairman of the Management Board of Bai-Tushum Bank, Maksat Ishenbayev, noted the fact that the level of digital literacy of the population and the development of digital financial services are connected.
The head of the department of the Commercial Bank "Kyrgyzstan" Kubanych Shatemirov spoke about the work carried out by the bank to integrate public services into the bank's digital platform and expressed the opinion on the need to create comfortable and efficient conditions to increase the population's interest in receiving services online.
Deputy CEO of Tech Hub Bekzhan Mutanov spoke about the conditions provided to the AIFC participants (including startups) to carry out their activities (for example, the provision of English law and regulatory fintech sandbox), as well as about the possibilities of training specialists in the IT field.
In turn, the founder of the Renewed Bretton Woods Committee, Mark Uzan, discussed the topic of fragmentation of the global economy. So, in his opinion, today it is possible to observe new global trends – the fight against the effects of climate change and the change in global chains. In general, changing the format of global financing entails both advantages and risks from the point of view that developed countries of the world has more potential.
Reference:
The Astana International Financial Centre (AIFC) is an independent jurisdiction that started operations in 2018. In accordance with the Development Strategy until 2025, the key focus of the AIFC is to consolidate as a universal platform connecting the countries of the EAEU, Central Asia and the Caucasus. www.aifc.kz
The AIFC Green Finance Centre is a subsidiary organisation of the AIFC Authority and the Eurasian Development Bank, aimed at introduction and development of sustainable finance instruments and attracting of investments in environmental and social projects in Kazakhstan and Central Asia.
The AIFC Green Finance Centre supported the very first issuance of green bonds and first verified green loan in Kazakhstan. Also, the Centre introduced definitions of green finance and green taxonomy (a classifier of economic activities and projects that meet technical selection criteria) in the national environmental legislation. The new legislation provides incentives for entrepreneurs who use green finance instruments www.gfc.aifc.kz