AIFC Green Finance Centre proposes new ways to invest in sports
AIFC Green Finance Centre
01 July 2022 00:00:00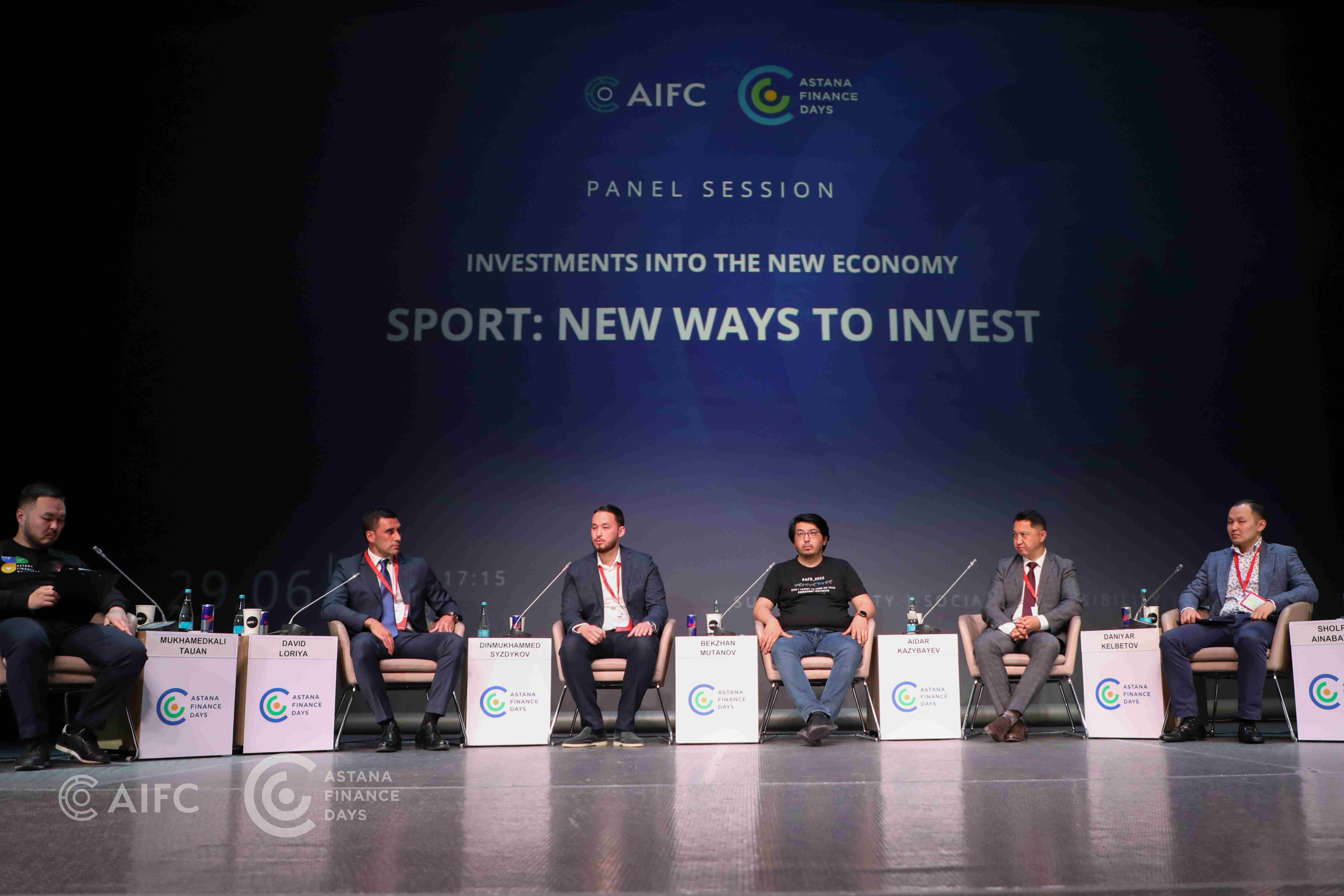 The AIFC Green Finance Centre (hereinafter – the GFC), within the framework of Astana Finance Days conference, took part in the session "Investing in the New Economy: Sport. A new way to invest." The session became a platform for discussing the financial structure of various sports, sources of funding and ways to invest profits. Sports professionals, managers and financial experts shared their views and expertise on current financial structure of world and Kazakhstani sports.
"Today, clubs need to move away from state funding and find new tools and sources of funding," said David Loria, a three-time football champion of Kazakhstan.
Experts voiced various ways to increase the investment attractiveness of sports, such as crowdfunding, the use of NFT technologies, and expanding the broadcast of sports matches on a commercial basis.
The Green Finance Centre presented the opportunities of ESG for the transformation of sports activities on the example of the "Zhenis" football club (hereinafter – the FC) in the capital. The introduction of ESG principles will allow to develop sustainable values and thereby generating added value, which will positively affect the FC's investment attractiveness.
"The AIFC Green Finance Centre has become the main partner of FC "Zhenis" and our joint task is to nurture young, talented, local football players. Our approach is to make the first ESG club based on FC "Zhenis" that has assumed environmental, social and corporate obligations", said Aidar Kazybaev, СEO of the GFC.
Reference:
The Astana International Financial Centre (AIFC) is an independent jurisdiction that started operations in 2018. In accordance with the Development Strategy until 2025, the key focus of the AIFC is to consolidate as a universal platform connecting the countries of the EAEU, Central Asia and the Caucasus.
The AIFC Green Finance Centre is a subsidiary organisation of the AIFC Authority and the Eurasian Development Bank, aimed at introduction and development of sustainable finance instruments and attracting of investments in environmental and social projects in Kazakhstan and Central Asia.
The AIFC Green Finance Centre supported the very first issuance of green bonds and first verified green loan in Kazakhstan. Also, the Centre introduced definitions of green finance and green taxonomy (a classifier of economic activities and projects that meet technical selection criteria) in the national environmental legislation. The new legislation provides incentives for entrepreneurs who use green finance instruments