AIFC Green Finance Centre held a meeting with the UN Mission in Kyrgyzstan
AIFC Green Finance Centre
26 May 2022 00:00:00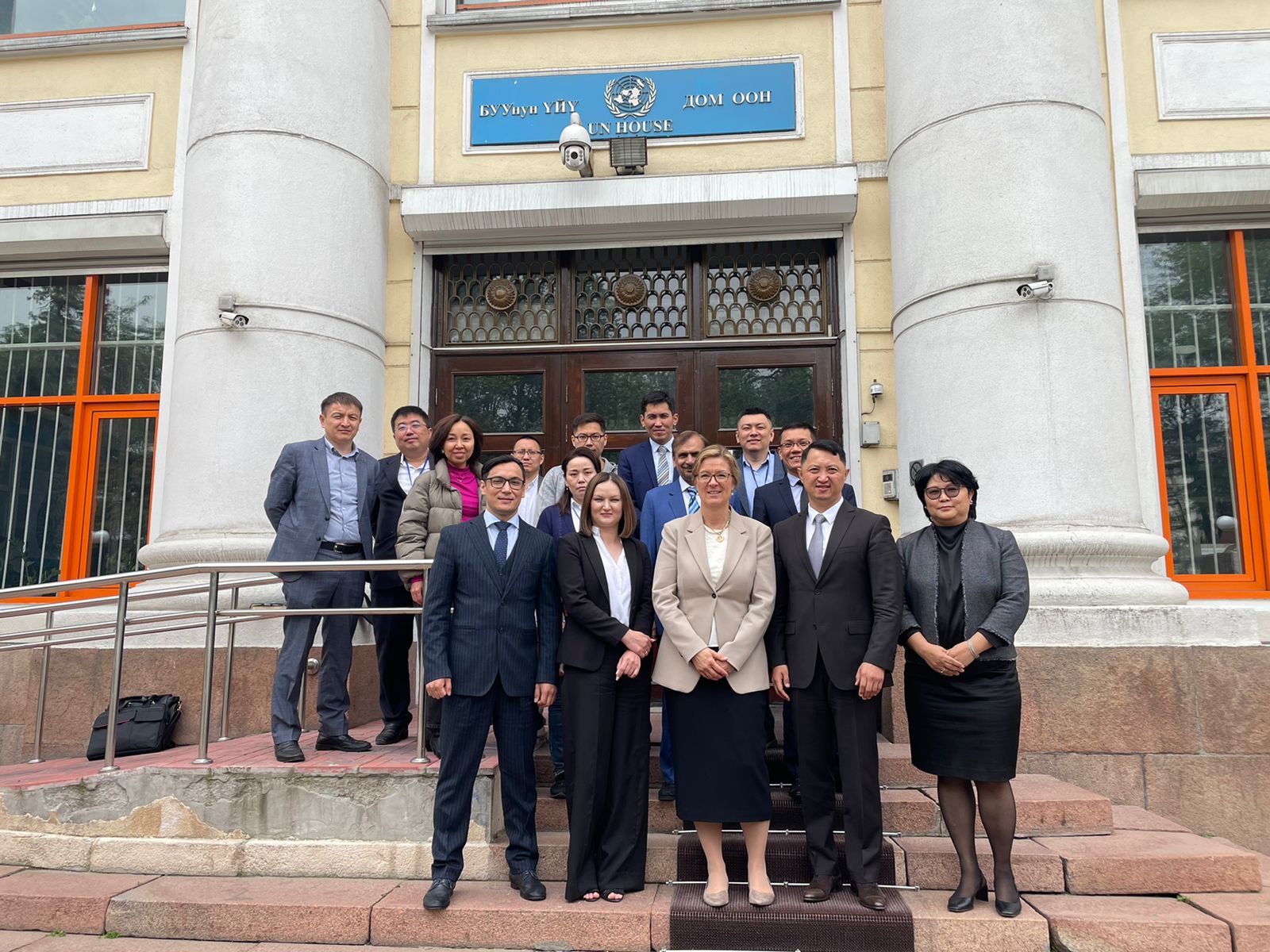 In continuation of the dialogue started in Nur-Sultan within the framework of the meeting with the delegation of the UN Mission in Kyrgyzstan, on 24 May 2022, a delegation of the AIFC Green Finance Centre headed by CEO Aidar Kazybayev held a meeting in Bishkek with representatives of all UN units in Kyrgyzstan. The UN delegation was led by Louise Chamberlain, UNDP Resident Representative.
During the meeting, Aidar Kazybayev presented GFC Bishkek, a joint company established by the AIFC Green Finance Centre together with Aiyl Bank, the Kyrgyz Stock Exchange and the Union of Banks of Kyrgyzstan, whose representatives also participated in the meeting.
The parties discussed promising areas of cooperation with GFC and GFC Bishkek, identifying six sectors of potential cooperation as priorities. Among them, the development of the sustainable finance market in the Kyrgyz Republic, the training of specialists for the green economy, the creation of a competence center in Kyrgyzstan and the training of local specialists in sustainable development. Attention will also be paid to the development of Islamic financing instruments, social (gender) and green bonds, the development of "green" cities, etc.
Reference:
The Astana International Financial Centre (AIFC) is an independent jurisdiction that started operations in 2018. In accordance with the Development Strategy until 2025, the key focus of the AIFC is to consolidate as a universal platform connecting the countries of the EAEU, Central Asia and the Caucasus. www.aifc.kz
The AIFC Green Finance Centre is a subsidiary organisation of the AIFC Authority and the Eurasian Development Bank, aimed at introduction and development of sustainable finance instruments and attracting of investments in environmental and social projects in Kazakhstan and Central Asia.
The AIFC Green Finance Centre supported the very first issuance of green bonds and first verified green loan in Kazakhstan. Also, the Centre introduced definitions of green finance and green taxonomy (a classifier of economic activities and projects that meet technical selection criteria) in the national environmental legislation. The new legislation provides incentives for entrepreneurs who use green finance instruments. gfc.aifc.kz