AIFC Green Finance Centre expands cooperation with the countries of Central Asia
AIFC Green Finance Centre
03 February 2023 14:33:15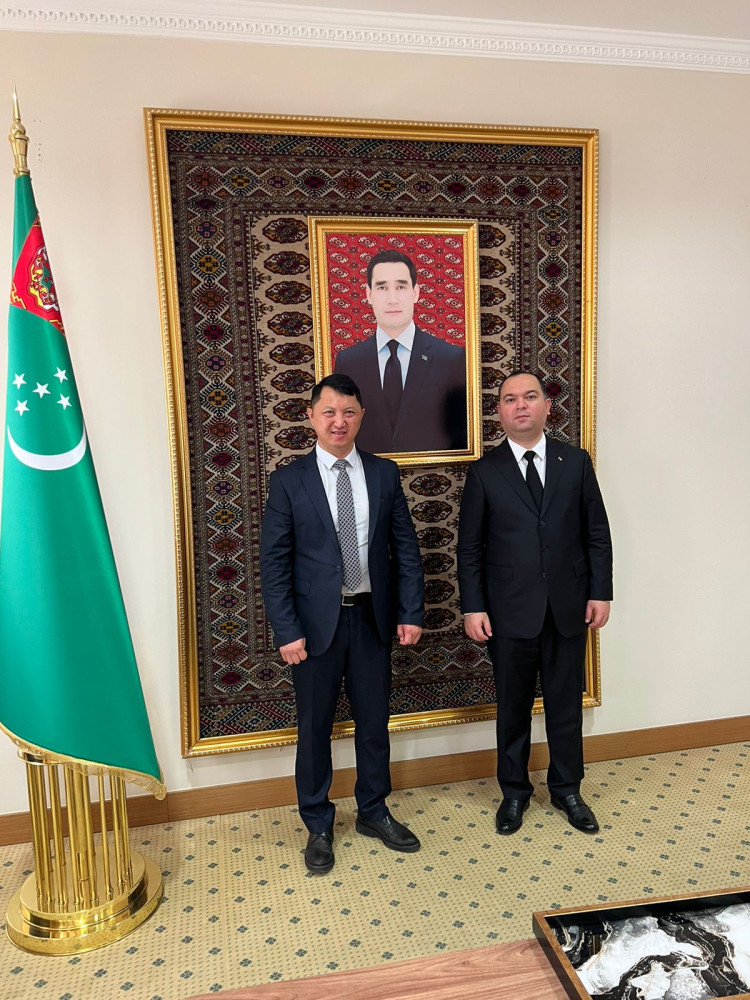 Within the visit of the chairman of the board of the AIFC Green Finance Centre Aidar Kazybayev to Ashgabat (Republic of Turkmenistan), a meeting was held with the head of the "Turkmenhimiya" state concern Niyazli Niyazliyev. The main purpose of this visit is to develop areas and tools of "green" financing in the concept of sustainable development of the country's economy.
Currently the concern "Turkmenhimiya" is the main component of the chemical industry of Turkmenistan. The State Concern operates seven enterprises. The transition to "green" industry can have a positive impact on regional development, social stability and increase economic potential through the creation of new jobs in the sectors of the "green" economy.
SC "Turkmenhimiya" expressed interest in cooperation with the AIFC Green Finance Centre. The parties will work out the development of an ESG strategy for the Turkmenhimiya group of companies, a review of BAT for the chemical industry and training of guidelines on environmental management and green finance.
Reference:
The Astana International Financial Centre (AIFC) is an independent jurisdiction that started operations in 2018. In accordance with the Development Strategy until 2025, the key focus of the AIFC is to consolidate as a universal platform connecting the countries of the EAEU, Central Asia and the Caucasus. www.aifc.kz
The AIFC Green Finance Centre is a subsidiary organisation of the AIFC Authority and the Eurasian Development Bank, aimed at introduction and development of sustainable finance instruments and attracting of investments in environmental and social projects in Kazakhstan and Central Asia.
The AIFC Green Finance Centre supported the very first issuance of green bonds and first verified green loan in Kazakhstan. Also, the Centre introduced definitions of green finance and green taxonomy (a classifier of economic activities and projects that meet technical selection criteria) in the national environmental legislation. The new legislation provides incentives for entrepreneurs who use green finance instruments www.gfc.aifc.kz