AIFC GFC presented the draft Concept for the creation of a business exhibition centre and financial investment hub in Bishkek
AIFC Green Finance Centre
23 November 2022 00:00:00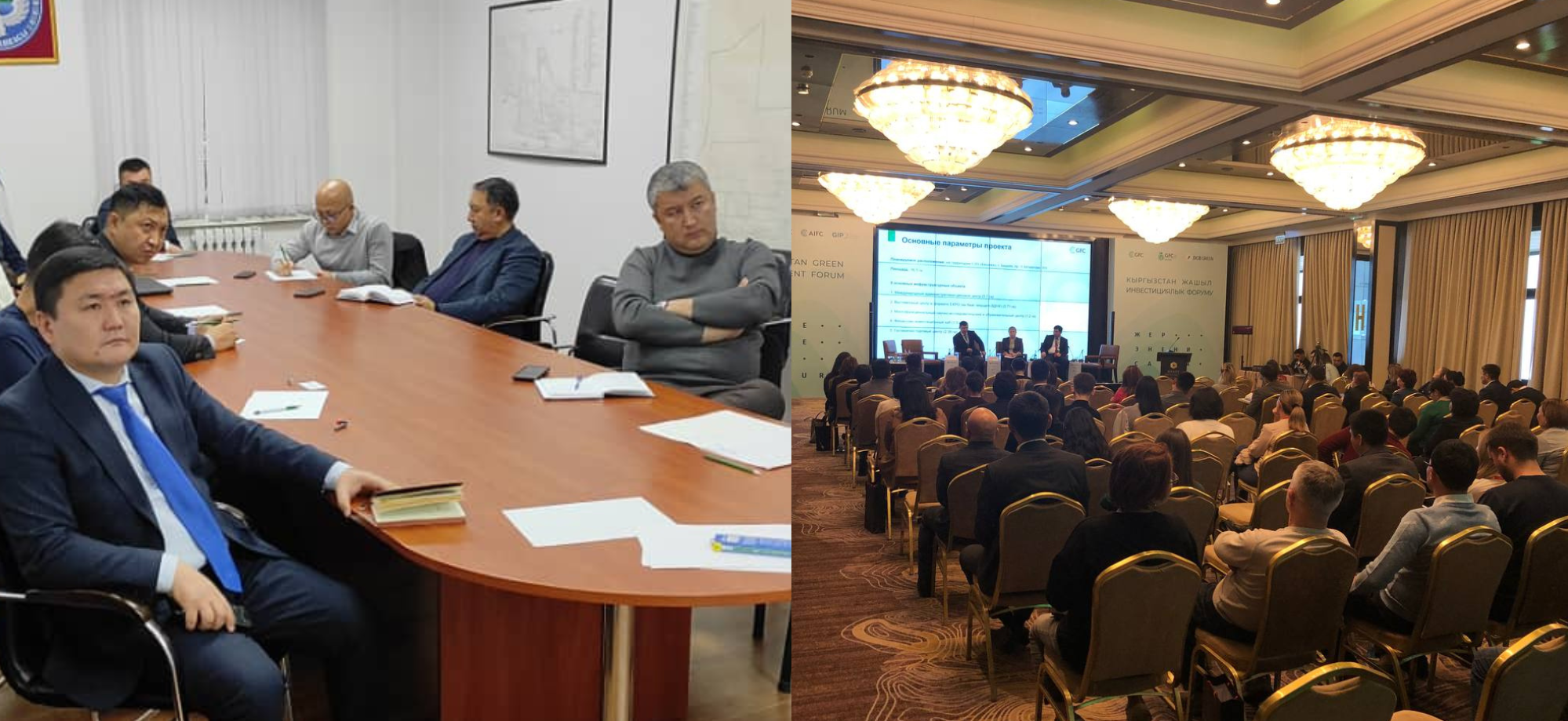 The draft Concept of creation of a unique business exhibition centre and financial investment hub in Bishkek, developed by the AIFC Green Finance Centre (hereinafter - Centre) and the Central Asia FEZ Development Corporation was introduced for the General Directorate of the FEZ Bishkek on November 22, 2022, in Bishkek, Kyrgyzstan.
Also, the abovementioned Concept of the substantial infrastructure for the development of green and innovative technologies in the country was presented to the wider audience of the Green Investment Forum in Kyrgyzstan, held on November 23, 2022 in Bishkek.
As part of the presentations, the Centre presented the goals, main parameters, including the expected financial and economic results and benefits of the project for the state and the business community of the country. The project includes the construction of 5 main infrastructure facilities within 5 years, which will ensure the activity of more than 160 companies participating in the FEZ. In addition, it was noted that if implemented, the project could have a positive effect on the GDP of Kyrgyzstan and contribute to the implementation of the state strategy for sustainable development and business development programs.
Need to mention, that the Centre also suggested using the advantages of the AIFC Court and the IAC as a tool to boost the investment attractiveness of Kyrgyzstan.
Reference:
The Astana International Financial Centre (AIFC) is an independent jurisdiction that started operations in 2018. In accordance with the Development Strategy until 2025, the key focus of the AIFC is to consolidate as a universal platform connecting the countries of the EAEU, Central Asia and the Caucasus. www.aifc.kz
The AIFC Green Finance Centre is a subsidiary organisation of the AIFC Authority and the Eurasian Development Bank, aimed at introduction and development of sustainable finance instruments and attracting of investments in environmental and social projects in Kazakhstan and Central Asia.
The AIFC Green Finance Centre supported the very first issuance of green bonds and first verified green loan in Kazakhstan. Also, the Centre introduced definitions of green finance and green taxonomy (a classifier of economic activities and projects that meet technical selection criteria) in the national environmental legislation. The new legislation provides incentives for entrepreneurs who use green finance instruments www.gfc.aifc.kz