Aidar Kazybayev was appointed as Chairman of the National ESG Club
AIFC Green Finance Centre
18 July 2022 14:03:33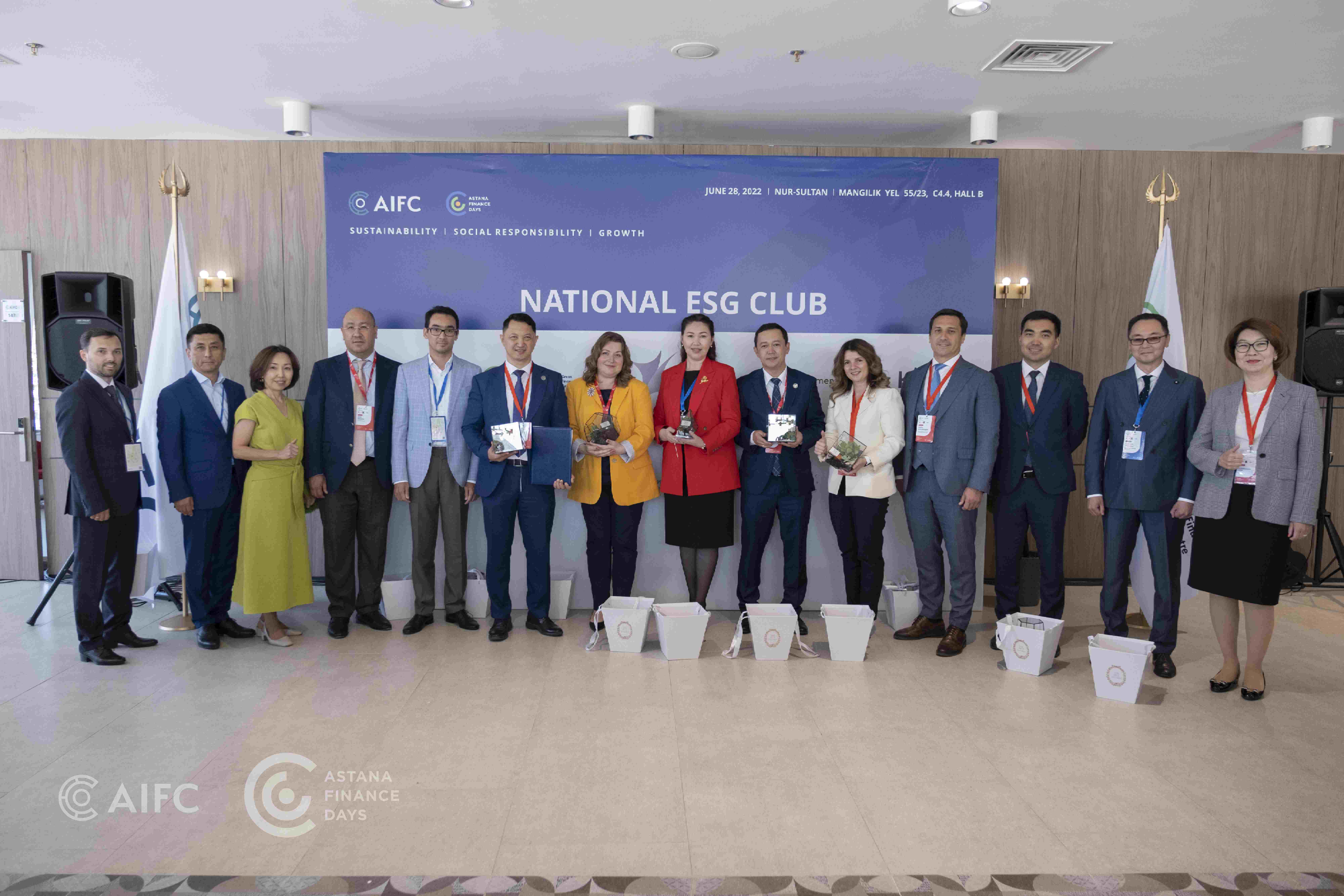 One of the landmark events of the Astana Finance Days-2022 forum was the creation of the National ESG Club (hereinafter referred to as the Club). Among the founders of the Club are leaders of the financial market of Kazakhstan such as Otbasy Bank, Halyk Bank, Development Bank of Kazakhstan and Bank CenterCredit, large industrial companies - ERG, KazMunayGas, Polymetal, Altynalmas, also well-known consulting companies - Ernst & Young - Consulting Services LLP, AIFC Green Finance Centre, GPI-Lab LLP and others.
Introducing the Club, CEO of the AIFC Green Finance Centre Aidar Kazybayev noted that the main goal is to transform business towards the global ESG agenda and increase the competitiveness of the Kazakhstan economy through low-carbon technologies. At the same time, each member of the Club creates and participates in project groups on ESG practices.
On July 14 of this year, the first meeting of the Club was held, at which Aidar Kazybayev was unanimously elected as the Chairman of the National ESG Club for a period of one year by all the founders of the Club.
In addition, the Club members decided to create the first 6 expert groups, which will be headed by their initiators. Expert groups on promotion of ESG practice; development of a carbon regulation system; implementation of ESG assessment, education in the field of ESG; urbanism, development of green standards. The Eurasian Development Bank has initiated a group on digital projects in the field of ESG, including the ESG Marketplace project.
Also, during the meeting, it was decided to join the Club with new members – the National Company "QazaqGaz", JSC "Kazpost", Waste Management Association "KazWaste", as well as JSC "Kazakh Invest".
Reference:
The Astana International Financial Centre (AIFC) is an independent jurisdiction that started operations in 2018. In accordance with the Development Strategy until 2025, the key focus of the AIFC is to consolidate as a universal platform connecting the countries of the EAEU, Central Asia and the Caucasus.
The AIFC Green Finance Centre is a subsidiary organisation of the AIFC Authority and the Eurasian Development Bank, aimed at introduction and development of sustainable finance instruments and attracting of investments in environmental and social projects in Kazakhstan and Central Asia.
The AIFC Green Finance Centre supported the very first issuance of green bonds and first verified green loan in Kazakhstan. Also, the Centre introduced definitions of green finance and green taxonomy (a classifier of economic activities and projects that meet technical selection criteria) in the national environmental legislation. The new legislation provides incentives for entrepreneurs who use green finance instruments